Read more about adaptations with their own due date
Setting up Leave Types with Due Dates
Sometimes it is desired for leave balance to expire on a different date rather than the regular end of the fiscal year. To accommodate this you can create a Leave Type where these adaptations will become possible.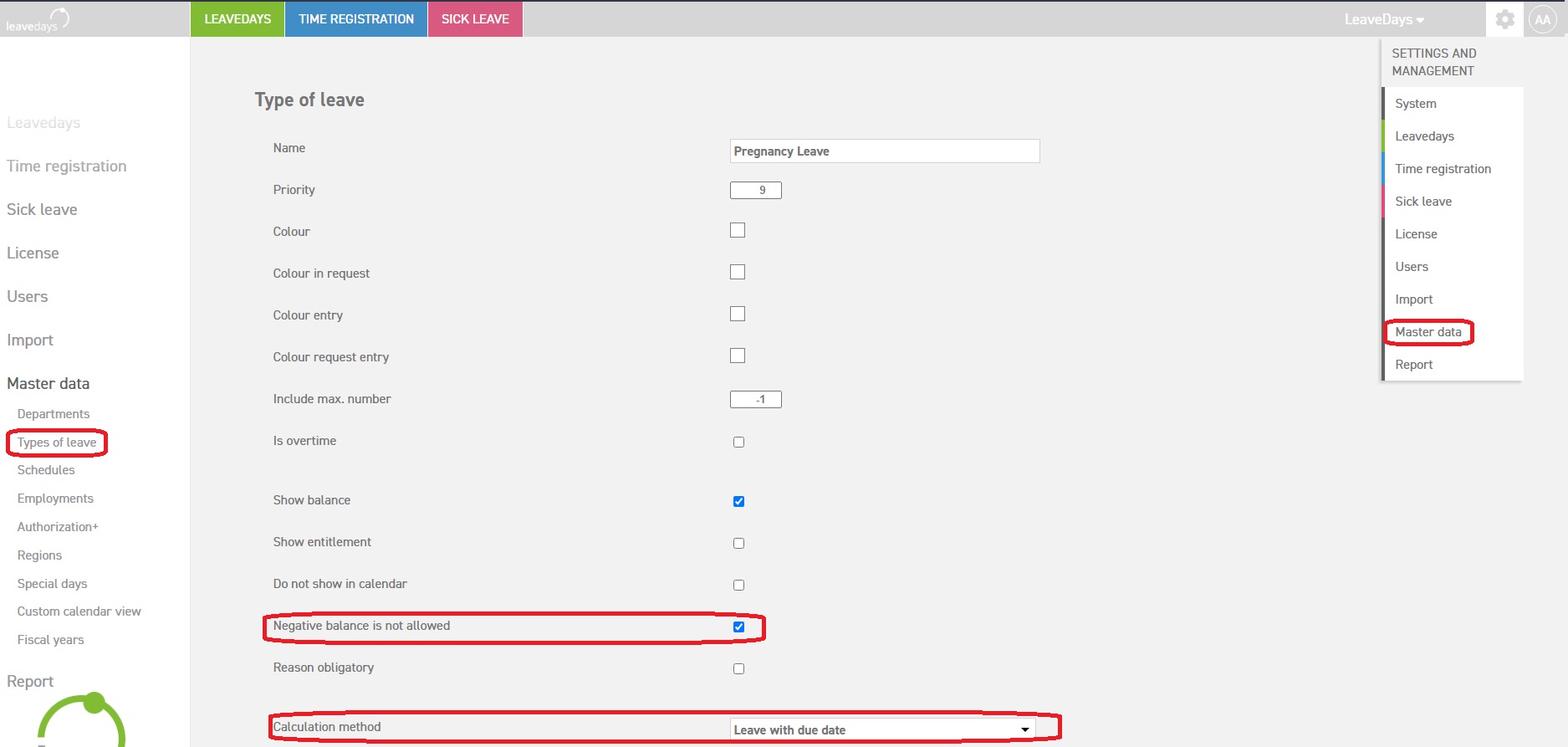 When a new leave type has been entered, or an existing altered, the new "Calculation method" can be found as seen above; "Leave with due date". It is only possible to have leave balance expire on specific dates if the Leave Type is set to accommodate this. Make sure "Negative balance is not allowed" is also turned on for this Leave Type.
Using the Leave Type
When the Leave Type has been created as seen above, a few more steps need to be taken for it to be used:
When this has been done, a new adaptation can be made.