Requests that have been removed by an administrator can be found and, if necessary, restored or permanently removed from the application.
This concerns multiple screens which are only available to users with the role 'administration'.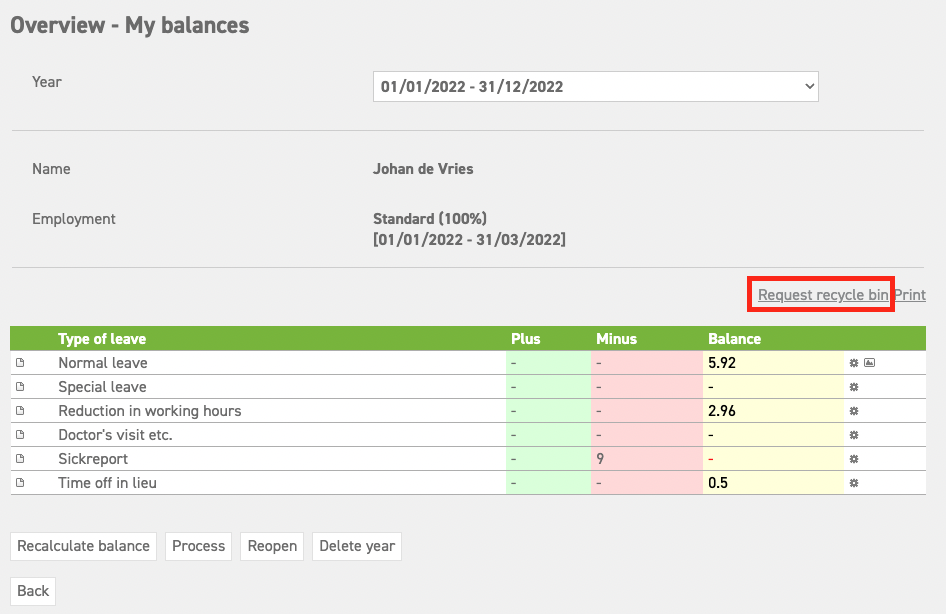 In this screen you will find all deleted requests from this employee: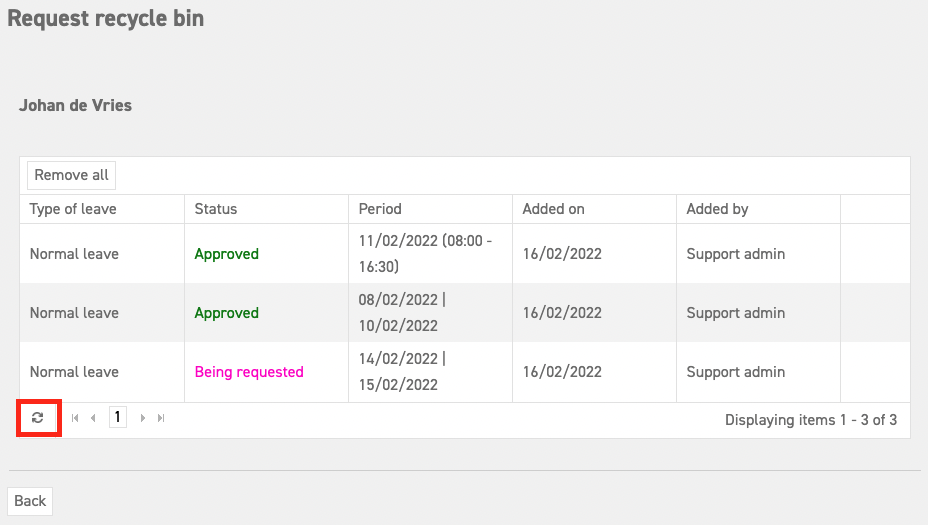 By pressing the arrows at the bottom left, additional options become available per removed request: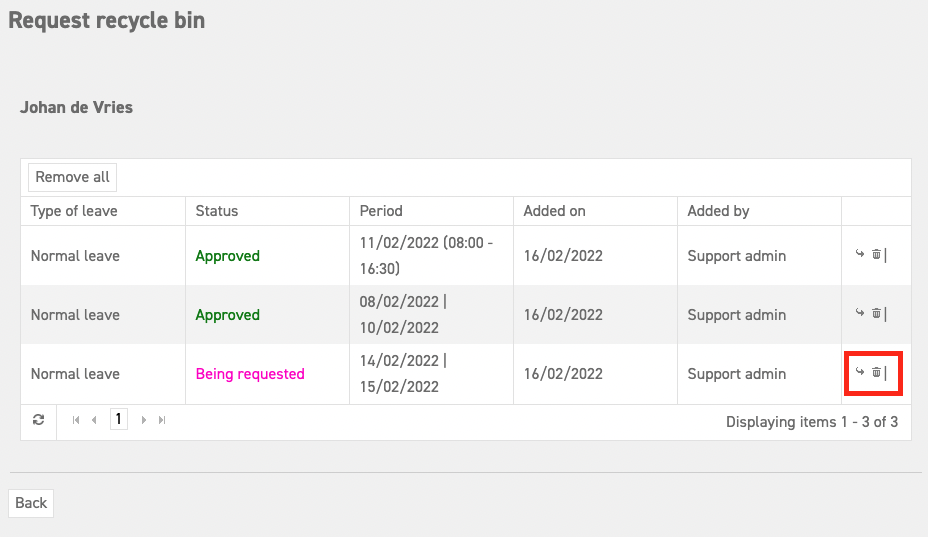 Restore: Put the request back in the employee's balance sheet.
Delete: Permanently delete this request from the recycle bin.