Change or cancel leave requests
Go to 'Leavedays (module at the top)' ⇒ 'Overview' ⇒ 'My balances'
As an administrator and as an employee, it is possible to change or cancel a leave request that is still to be assessed as well as one that has already been approved.
Select the worksheet icon next to a type of leave to see the summary.

This overview shows the requests for that type of leave and their status. Then select the request detail to see the data of the request you wish to change or cancel.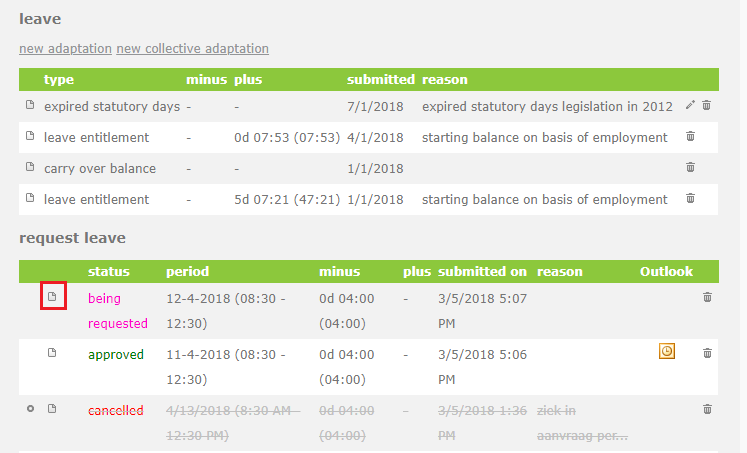 Only the administrator can delete the request completely.
Choose the either 'cancel' or 'change' in the request detail.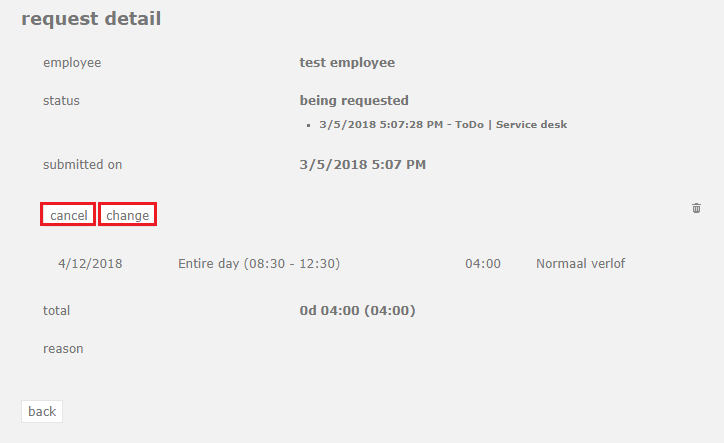 Change request
Select 'change' in the detail of the request. The screen that appears for changing a request looks the same as the one for making a request. The only difference is that the data from the previous request has already been filled in here. The only thing you need to do is change what needs to be changed. You can add or subtract days, or change the time of the existing days.
Attention: when an approved request is changed, the manager receives an e-mail that the request has been changed, which means that it will have to be assessed anew.
Cancel request
To cancel a request, select the detail of a request, and click 'cancel'. The request will be canceled.
If the request was already approved, the manager will receive an e-mail with the request for cancellation, which would then need to be assessed.
Solving a conflict
When you see this exclamation mark in front of a request, it means that this request has a conflict which needs to be solved according to the analyzer.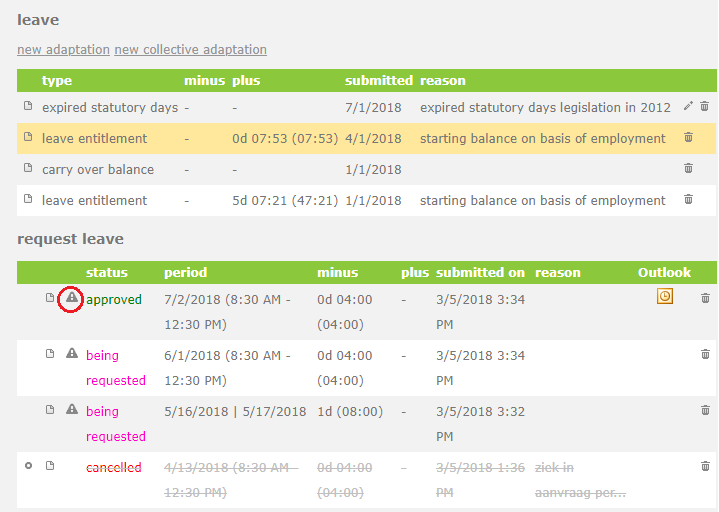 This conflict can easily be solved by clicking on the detail left of the exclamation mark. In this screen you click on Solve conflicts. The analyzer will now automatically fix this request by adapting the request to the schedule which is now relevant to this request.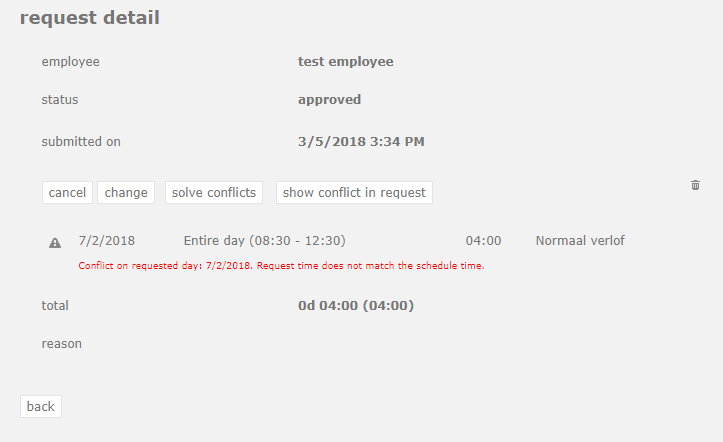 Do you have the manager role, and would you like to know more about assessing requests? Click here.