To submit a weekly report, there need to be time entries in the week in question.
As soon as the weekly report is ready for submission, go to 'Time registration' ⇒ 'Time registration'. Select 'weekly reports' (shown in red below) in the window that appears:

An overview of the weekly reports will then be shown, starting with the current week. In this example, it would look like this: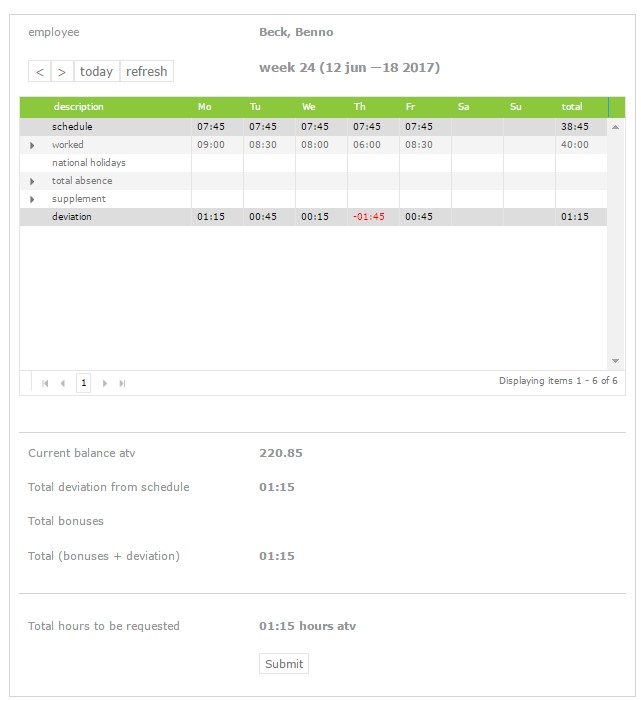 At the top of the page, you will see how the worked hours will be settled with your schedule, any holidays that apply, leave days, and bonus hours.
Submit
At the bottom of the page, you will find the 'submit' option. This can be used to submit the worked hours of the week to your manager for assessment.
To submit the weekly report, you need to go through the following steps:
Log into Leavedays
Go to Time registration à Time registration à Weekly reports
Select the right week (number) at the top of the screen
Check whether the registered hours are correct
Select 'submit' at the bottom of the page.