Stating overtime (if available)
To state overtime, go to 'Overtime' ⇒ 'Report' ('Overtime' will only be shown in your menu if this has been made available for certain types of leave). The following screen will appear: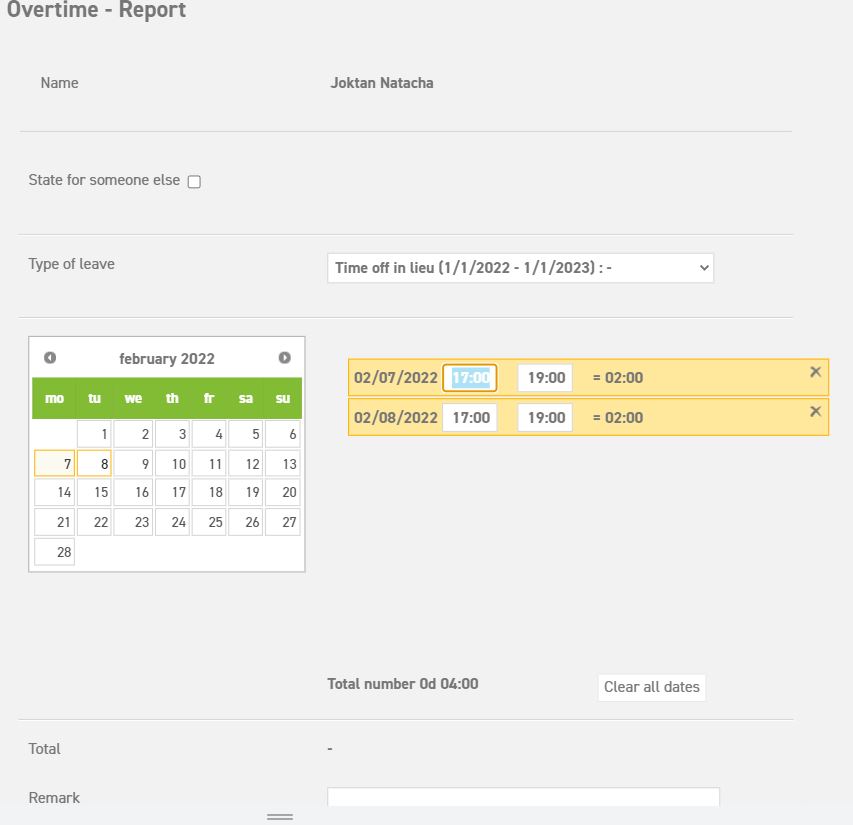 An overtime request is entered in the same way as a request for leave. If there are multiple types of leave for which overtime may be stated, select the type of leave to which you want to book the overtime. The type of leave which is used for overtime is usually time off in lieu. Select the day on which you worked overtime. Fill in the beginning and ending time of the period of overtime. The system will automatically use the schedule time of the end of your work day as the beginning time.
Possibly enter a percentage (rate) against which this overtime is registered (whether this option appears depends on the system settings and the rules within your company).Enter the reason why you worked overtime. If you fail to do so, the system will detect this. Save the request. You request has now been entered into the system. Your manager will receive a notification of your request per email.