Step 2:
In this step, you will have to enter your current login details. This means the username and password you have always used to log into LeaveDays. These login credentials will help us find your data.
If you have forgotten your username, or the email address linked to your account, ask the LeaveDays administrator (usually in HR) at your company to look this up for you in the system.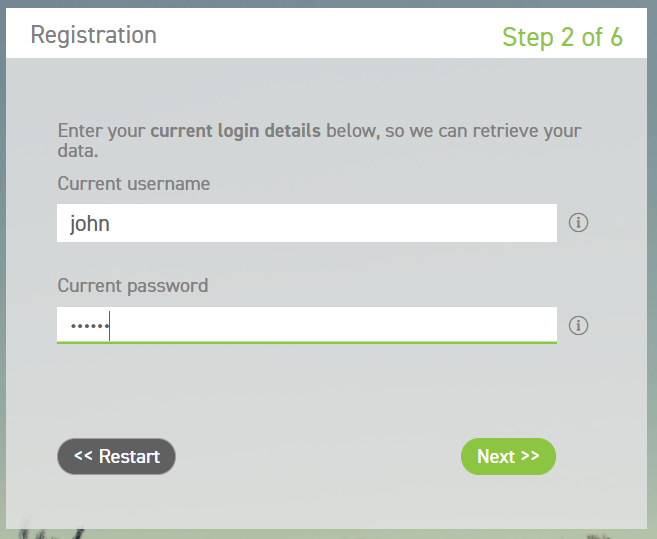 Select "Next" to continue the registration, or select "Restart" to start from the beginning. Attention! When you select "Restart", the data you have entered until now will not be saved.
Click here to go back to the explanation of Step 1.
Click here for an explanation of Step 3.
Click here for an overview of the Registration Assistant support pages.