When an employee returns from sick leave, it is possible to partially continue this leave. This way, the employee is still (partly) registered as sick in the system, for registration and notification purposes.

Attention! When an employee is partially registered as sick, a leave day would cost them only the percentage they are registered as recovered. Use the following schedule option for registering an employee as partially recovered. 
Advantages of partial sick leave:
Sick leave remains organized for all.
The employees recovery process is clarified for the administrator.
Reports are readjusted to the sick leave percentage per period.
During the period of partial absence, the time of a leave request can also be adjusted to the percentage.
To report an employee (partially) better, go to 'SICK LEAVE (top of the page) ⇒ 'Overview' ⇒  'Current'. Once there, select the pencil icon next to the name of the employee in question. If the employee is not in the list, they have probably not been registered sick yet. To do this, go to 'Sick-leave' ⇒ 'Report'.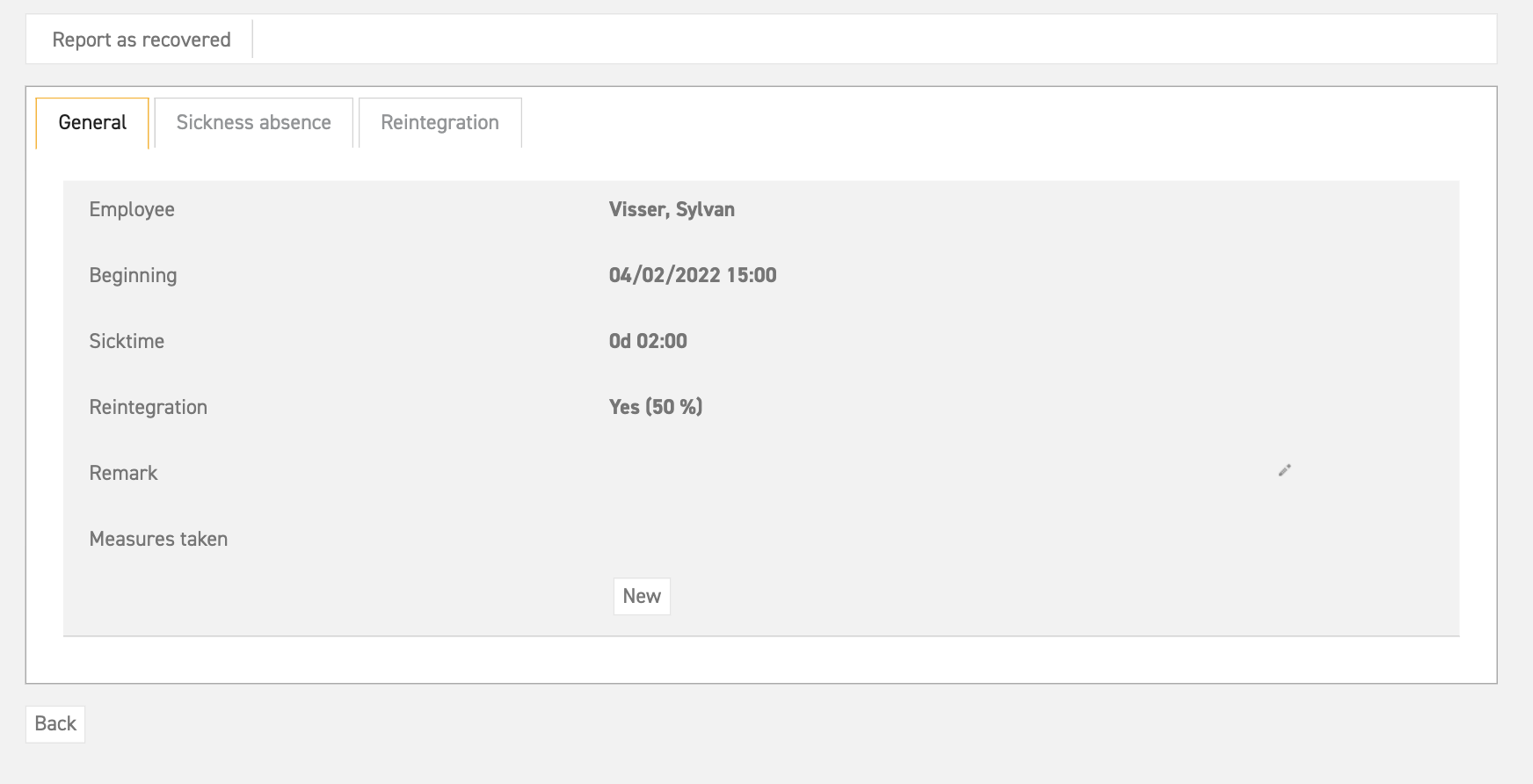 Then, select the 'Reintegration' tab. 

This window will allow you to select the period of recovery. Select 'New' to add a new period and 'percentage recovered'. Every period of recovery can be linked to a new schedule.
Note that this regards the recovered percentage. Thus, the percentage applies to the presence, not the absence of the employee.
Finally, an employee can be registered fully recovered with the 'Report as recovered' option at the top of this same screen. The employee will then no longer be registered as sick on the home screen, calendar and reports.