In this edition:
We discuss the new year
We present the developments with regard to sick reports
We announce a new report whereby you can see which employees are always late
Well begun…
2017 has well and truly begun, and we hope your Leavedays system is fully back on track.
Should you have any doubts about this, read about year processing here, or watch the video below;
Tip! If you are working with statutory and exceeding statutory leave, we recommend to warn your employees in advance of the leave that has its expiration date on the first of July. If this leave has not been used before the first of July, it will come to expire. Now is the time to alert your employees of this.
Use the leave build-up report to get an overview of the leave that is going to expire;

An even better way to report sick
Have a clearer picture of who is and has been sick. 
From as early as tomorrow, two aspects with regard to sick reports are going to change.
Start page
The start page has always show who has leave today, this week, or this month. From tomorrow, the current sick reports will also be shown in this overview.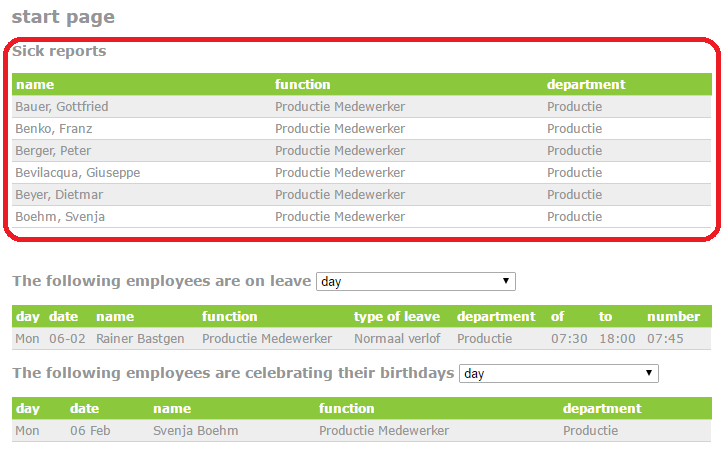 You can turn this on and off via 'System settings' ⇒ 'Options' ⇒ 'Sick reports'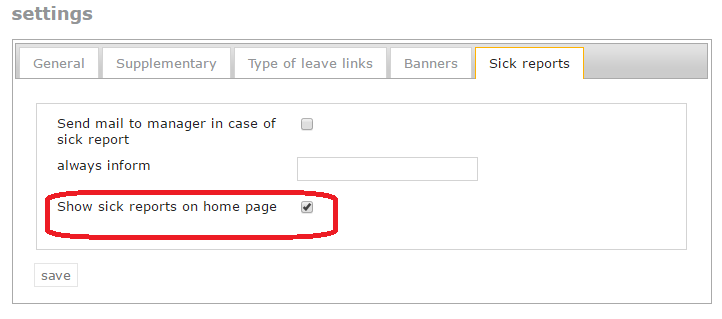 Menu item of its own
The module sick reports has gotten its own menu item, and thus will no longer be found under 'leave'. This important functionality is no longer hidden, but immediately accessible via the menu. It involves the following three aspects:
New sick report | Enter a new sick report in the system.
Overview | View all current sick reports. This overview allows you to report someone better as well as add comments to existing sick reports.
History | This window shows an overview of all previous sick reports.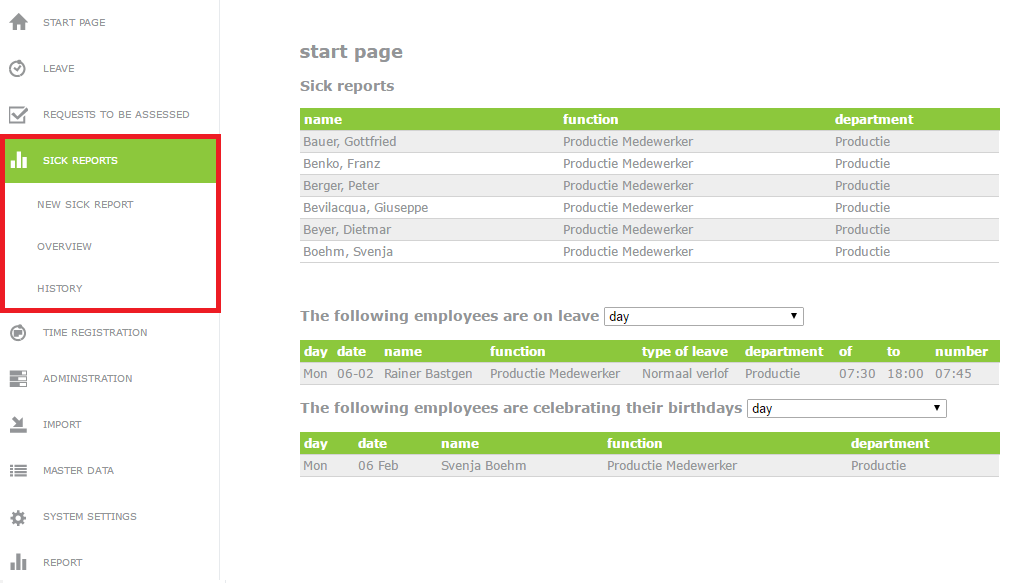 Attention! The information above is only applicable to the module sick reports. This is part of the professional Leavedays Package, but it is also available as a separate add-on. Contact our support desk for more information. Our employees are happy to inform you of the possibilities of our most widely used module.
Always on time
We have added a new report for our time registration users. The attendance report shows which employees have been late, and which have gone home early according to their own leavedays schedule. Good to know!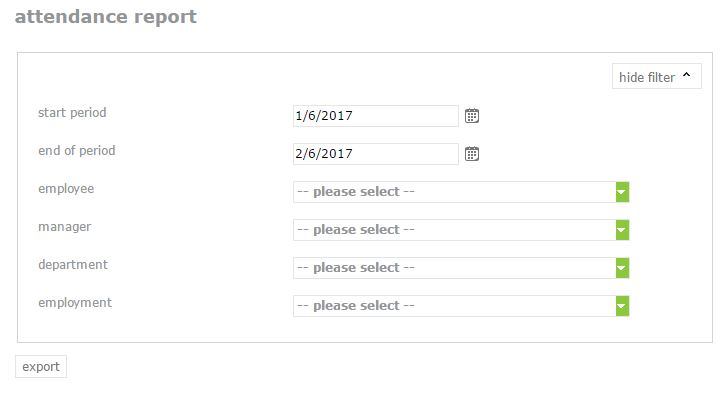 Attention! The information above only applies to the time registration module.Contact our support desk for more information. Our employees are happy to inform you of the possibilities of our most widely used module.
---

With LeavedaysNow, we would like to keep you up to date about Leavedays, so that you can take full advantage of the application.
The Leavedays team is always working to improve the application. We have noticed that our users enjoy using the application. However, with our continuous improvements, users sometimes aren't aware of new ways to make leave and time registration even more efficient.
By providing you with information regularly through our website (www.leavedays.com), and our support page (http://support.leavedays.com/), we'd like to give you the opportunity to get the most out of the Leavedays application. 
In the next editions, we will inform you about:
New updates and developments
New/updated modules
Integration of hours and time registration
The Leavedays Partner Program
We are also working on more instruction videos
We are creating a webshop, in which you can purchase extra modules and licences easily yourself.
Kind regards
Team Leavedays