Blocked account (red name in the employee summary)
When a user enters the wrong password a number of times (as stipulated in the system settings), the account will be blocked automatically. The employee will receive a notification, saying that s/he will have to contact the company's administrator of your Leavedays system.
In the employee summary, blocked employees will be shown in red.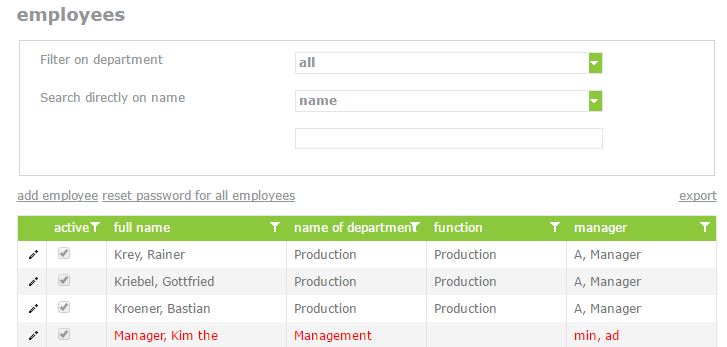 Administrators can unblock the account easily: go to 'administration' | 'employees' and look for the blocked employee. Click on the employee detail and at the top of the page, the option 'deblock user' should be visible. Select the option 'deblock user'. This will enable the employee to log in again.  

To determine the number of times a user can enter a wrong password, go to 'system settings' | 'options' under the 'general' tab. The 'number of failed login attempts' can be entered here.