Step 6:
This is the final step of the Registration Assistant. You've successfully navigated all the steps, which means that you are now registered. The final step is to go to your email inbox and find the email from LeaveDays. It contains a link, which you need to follow in order to confirm your email address. Once your email address is confirmed, you are done with the re-registration!
Attention! The confirmation email could end up in your 'spam', 'junk', 'unimportant', or 'other' folder, depending on your email service. Check these folders if you could not find the email in your inbox.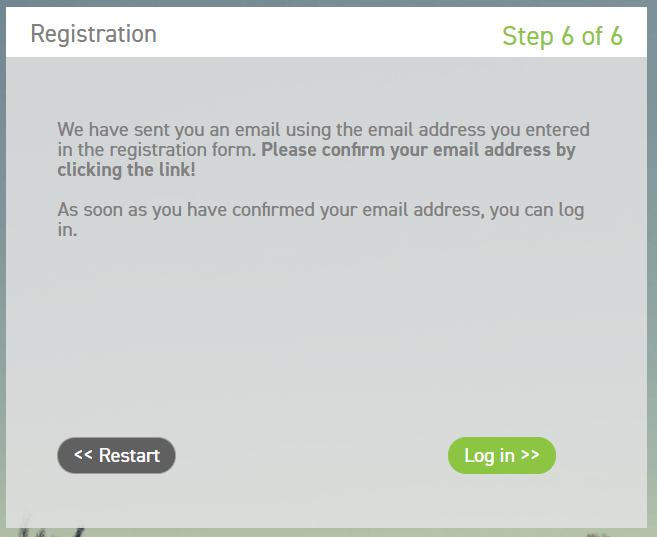 Select "Restart" to start from the beginning, or select "Log in" to go to the login page.
Click here to go back to the explanation of Step 1.
Click here for an overview of the Registration Assistant support pages.